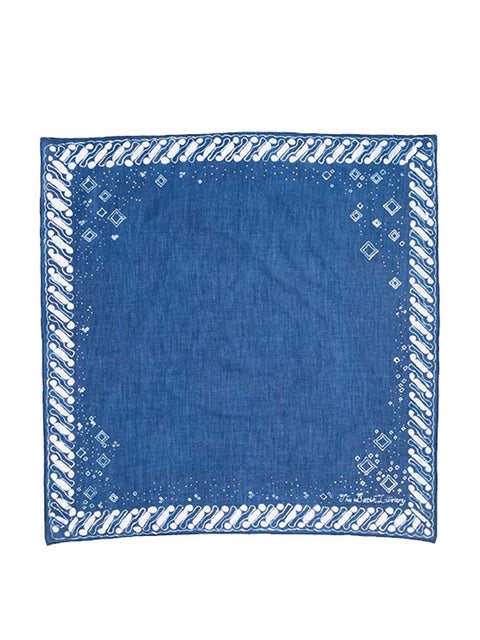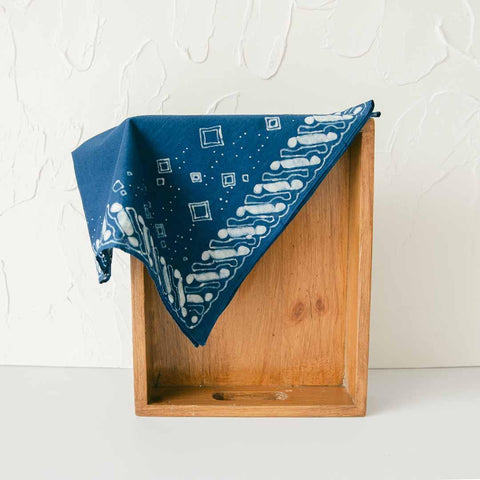 Parang Wajik | Batik Bandana Handkerchief Scarves
Pickup currently unavailable
Our timeless Parang Wajik bandana captures the whimsical energy that resides among the rural villages of Java. Based on the Parang Rusak style of batik patterns, this motif is perfect to style in your head or hair for a vibrant and playful look. Learn more about Parang Batik here.
One-of-a-kind: handcrafted traditional batik fabric using natural dyes
Gender neutral: suitable for all genders and identities.
Preserves Indonesian culture: supports the authentic and time-honoured tradition of batik making
---
Designed by Nasta Rofika
Fabric: 100% Cotton
Inspiration/Style: Aceh
Measurements approx: 60x 60cm(23.6x 23.6inch)
Made in Kemlagi Village, Mojokerto, Indonesia
This piece lovingly uses natural dyes. Colours and patterns may vary from piece to piece, making each garment one of a kind. Colours may naturally transfer onto light coloured fabrics and will fade with wash and wear.Hand wash with cold water using pH neutral detergent. Dry in shade.